What would you do with fifty thousand Naira ($80)?
Start a small business, invest in an opportunity, pay for an exam? Fancy winning 50K while gaining knowledge from books and cognitive authors?
​
From 13th December, daily, Monday-Wednesday, we'll have daily 50k giveaways to one winning entrant in the draw.
So, don't delay. Enter now.
One investment that never fades away is farming! People need food to survive and thrive - this is a reality and a great investment opportunity for 3 draw winners!
How much will be invested? ₦100,000 each, for 3 winners.
Agropartnerships Technology Ltd, a registered subsidiary of Farmforte™, is a global digital platform that gives everyone the opportunity to engage in Agribusiness anytime and on the go by funding farms and facilitating trades of agricultural commodities.
​
Join the book club and get the chance to win an investment opportunity.
Importation & Exportation Courses
Imagine learning how to import and export goods from your resident country to and into other borders... seamlessly? Learn from one of Africa's TOP Money Mentors - Bisi Akintayo.
You get 2 courses for Free.
​
Bisi Akintayo is known as the amazon of mini importation due to her great impact and ability to mentor other people to succeed in that niche. She started her journey on mini importation with merely N20,000 and today that little investment has transmuted her to a multi-millionaire which also made her venture into other businesses.
She has recorded several stories of her mentees who have made millions via mini importation. She has successfully trained over 6,000 persons (home and abroad) on e-commerce (Mini- importation) with tangible and productive results.
Bisi Akintayo is the Managing Director (MD) of Ginido LLC; a company with five different subcategories- Ginido Fashion, Ginido Groceries, Ginido logistics, Ginido Teller and Saphire Outlook; the MD/CEO of Bisi Akintayo Consult – a consulting and training firm on e-commerce and digital marketing.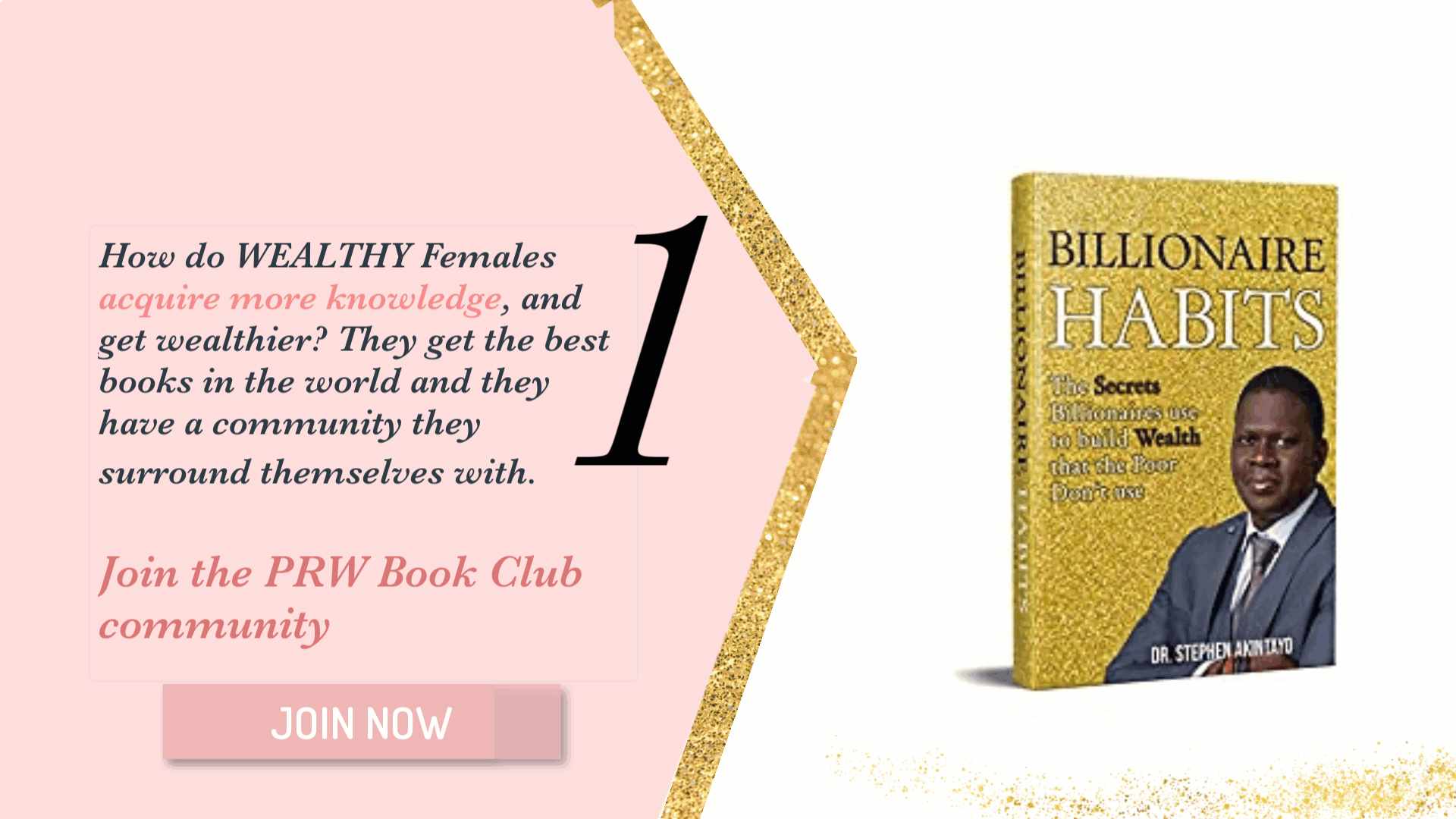 You get 365 days free to access the Book Club videos, including all the pecks that come with being a yearly book club member! Yay!
​
Every month, we do a deep-dive and cover at least 2 chapters in a world-class book, and hey! we get to do this with 2 books as a minimum. These books cover the length and breadth of the 7 phases of a female's life; they are specially and specifically handpicked because of the depth of impact they create in readers. Girl! The thin line between poverty and wealth is Knowledge - the thin line between your vision and your dreams coming to life is knowledge... get the knowledge you need to win in life. These treasures and truths are usually hidden within books,
So, don't delay. Enter now.
Here's How To Enter The Draw For Any of These Prizes
Click on the 'Enter Now' button
Pay once for your entry and you'll have access till January 30, 2022: this qualifies you for the draw to win any of the prizes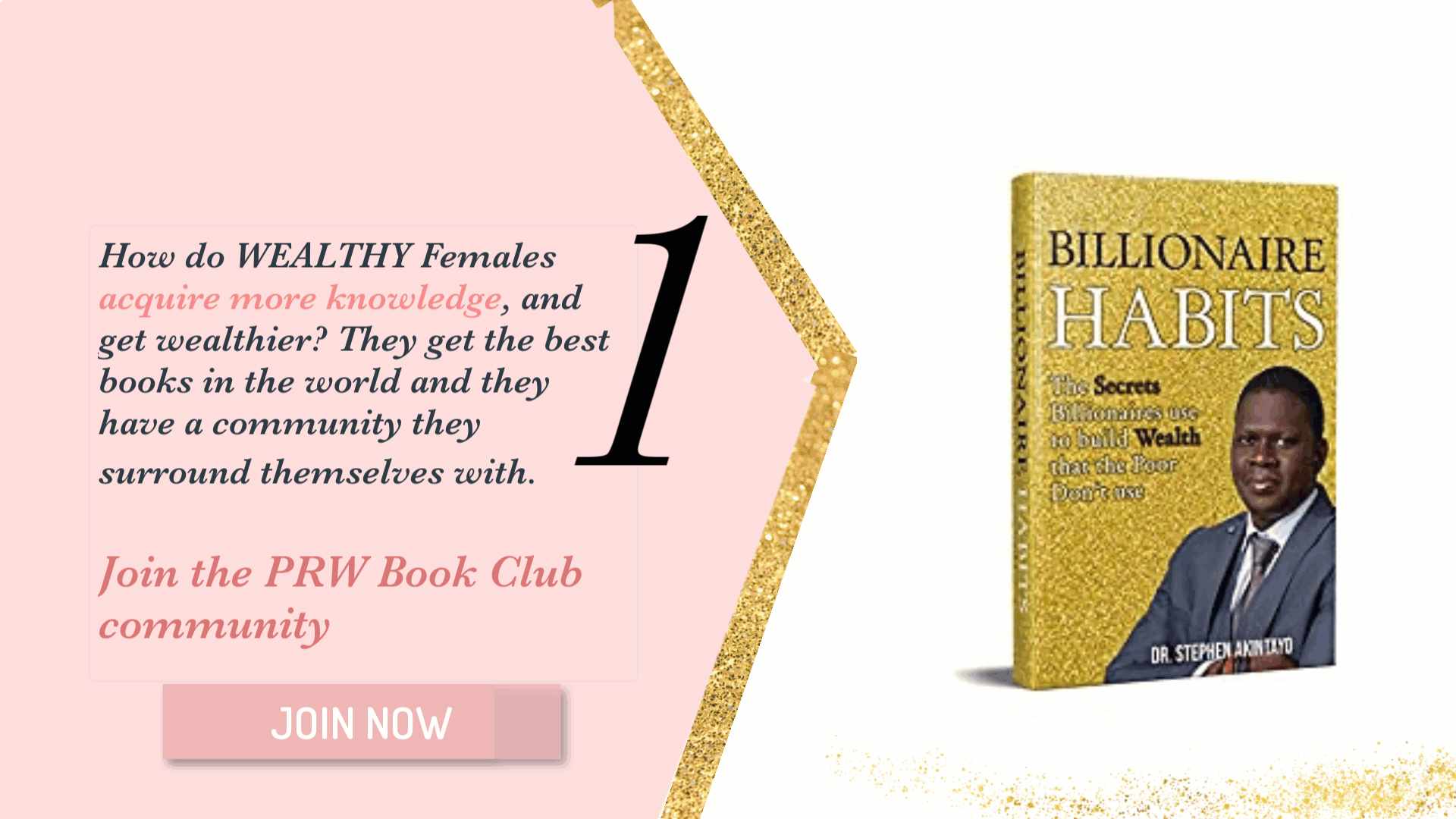 Take note of your Transaction Number: you'll be automatically added to the draw once your entry is confirmed
Relax, check your email, and WhatsApp messages for the announcements on winners and more...
Perfectly Ready & Worthy Females' is a 'Personal Development' brand that inspires and helps females build the life of impact, legacy, and fulfillment that awakens and propels the giant in us. By doing this, we collectively birth generations that make the world better and brighter.
Please note that the PRW Book Club Draws are not a charity/not-for-profit raffle, property raffle, or property lottery but a prize draw. Our online contest to win land and/or other items give you the opportunity to Join our female-centered Book. Club community. All current PRW Book Club monthly/yearly members will also be entered into these prize draws. Sign-up to the Book Club is necessary to enter the draw, and the intention of our draws is that people enter to win an investment or more, whilst also building a reading culture and in some cases, with the intention to support a worthy charitable initiative. Only Book Club members are eligible for the draw.
© 2021. Perfectly Ready and Worthy. All rights reserved.