WE THINK ABOUT FEMALE-POWER DIFFERENTLY
We help and support females through enigmatic personal development so they can keep making real changes in the world and in their lineage. Our vision here at PRW is to unleash feminine potential through the power of vision, faith, and action. One of the ways we do this is by offering females the chance to win Real lifetime experiences and dream prizes...
What if every female could rewire their brain through reading... in such a way that it triggers the giant within to emerge... unapologetically?
4 Ways Reading helps your brain and life
It rewires your brain and creates new white matter

It increases the capacity of your working memory

It can make you more empathetic

It increases your intelligence
The perfectly ready and worthy brand emerged from our founder's personal journey as well as her deep-seated need to make the transformational journey a daily real-life experience for females and the people around her. The story of the draw came to life when she experienced and took part in charitable work outside Africa and saw the financial and economic impact giving for greater works could produce. She then asked herself "What we could gear females in Africa to read some more as well as help one charity at a time, and give life-changing prizes... wouldn't that be a win.win.win opportunity?"
​
It is a win.win.win scenario!
And that's how the draw came alive.
Here's How To Enter The Draw For Any of These Prizes
Click on the 'Enter Now' button
Pay once for your entry and you'll have access till January 30, 2022: this qualifies you for the draw to win any of the prizes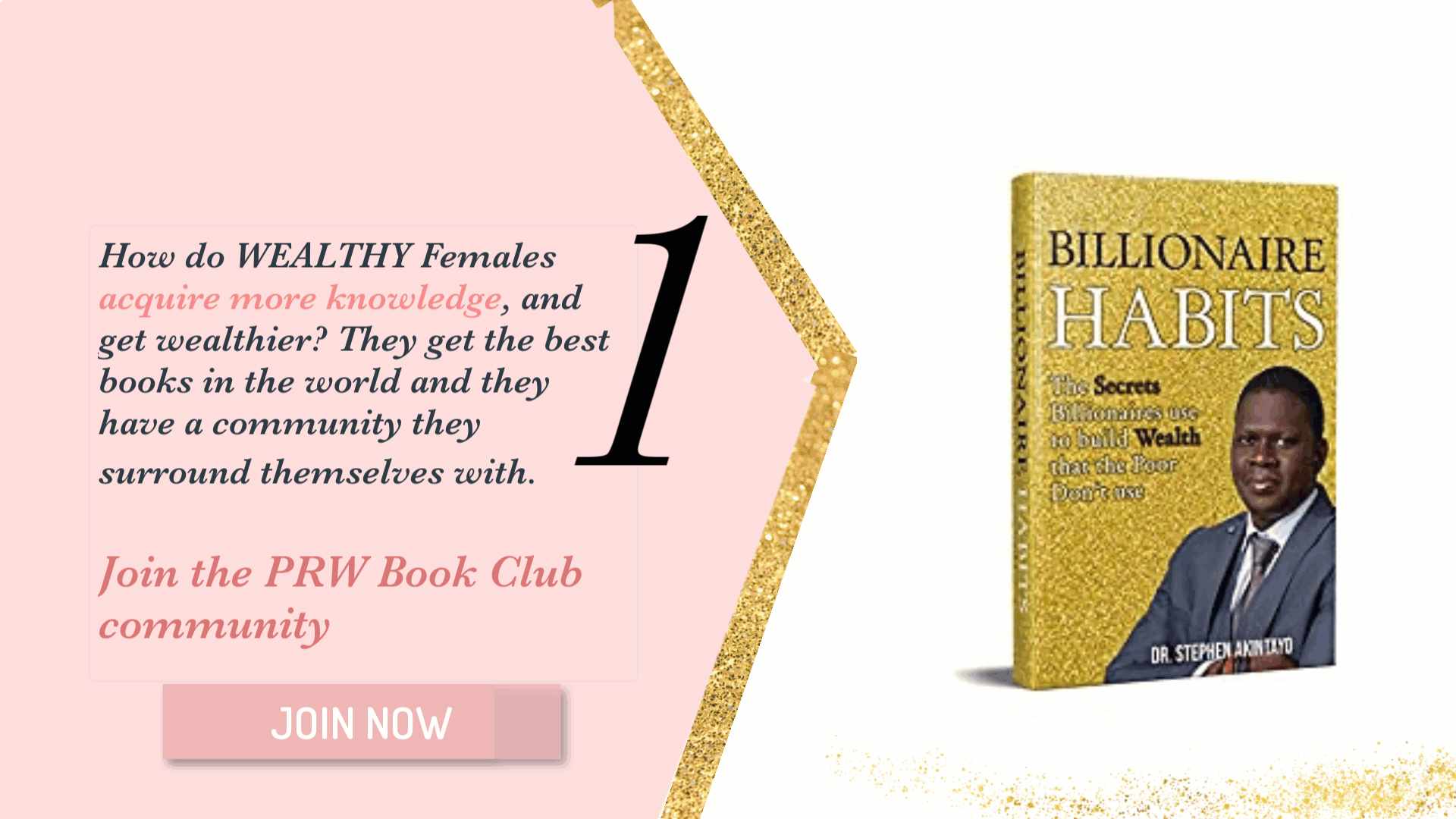 Take note of your Transaction Number: you'll be automatically added to the draw once your entry is confirmed
Relax, check your email, and WhatsApp messages for the announcements on winners and more...
Perfectly Ready & Worthy Females' is a 'Personal Development' brand that inspires and helps females build the life of impact, legacy, and fulfillment that awakens and propels the giant in us. By doing this, we collectively birth generations that make the world better and brighter.
Please note that the PRW Book Club Draws are not a charity/not-for-profit raffle, property raffle, or property lottery but a prize draw. Our online contest to win land and/or other items give you the opportunity to Join our female-centered Book. Club community. All current PRW Book Club monthly/yearly members will also be entered into these prize draws. Sign-up to the Book Club is necessary to enter the draw, and the intention of our draws is that people enter to win an investment or more, whilst also building a reading culture and in some cases, with the intention to support a worthy charitable initiative. Only Book Club members are eligible for the draw.
© 2021. Perfectly Ready and Worthy. All rights reserved.