Find Great offers you'd usually not get - make super savings through our Marketplace!
Search for Marketplace offers on PRW
Get up to 20% off these opportunities with our Partners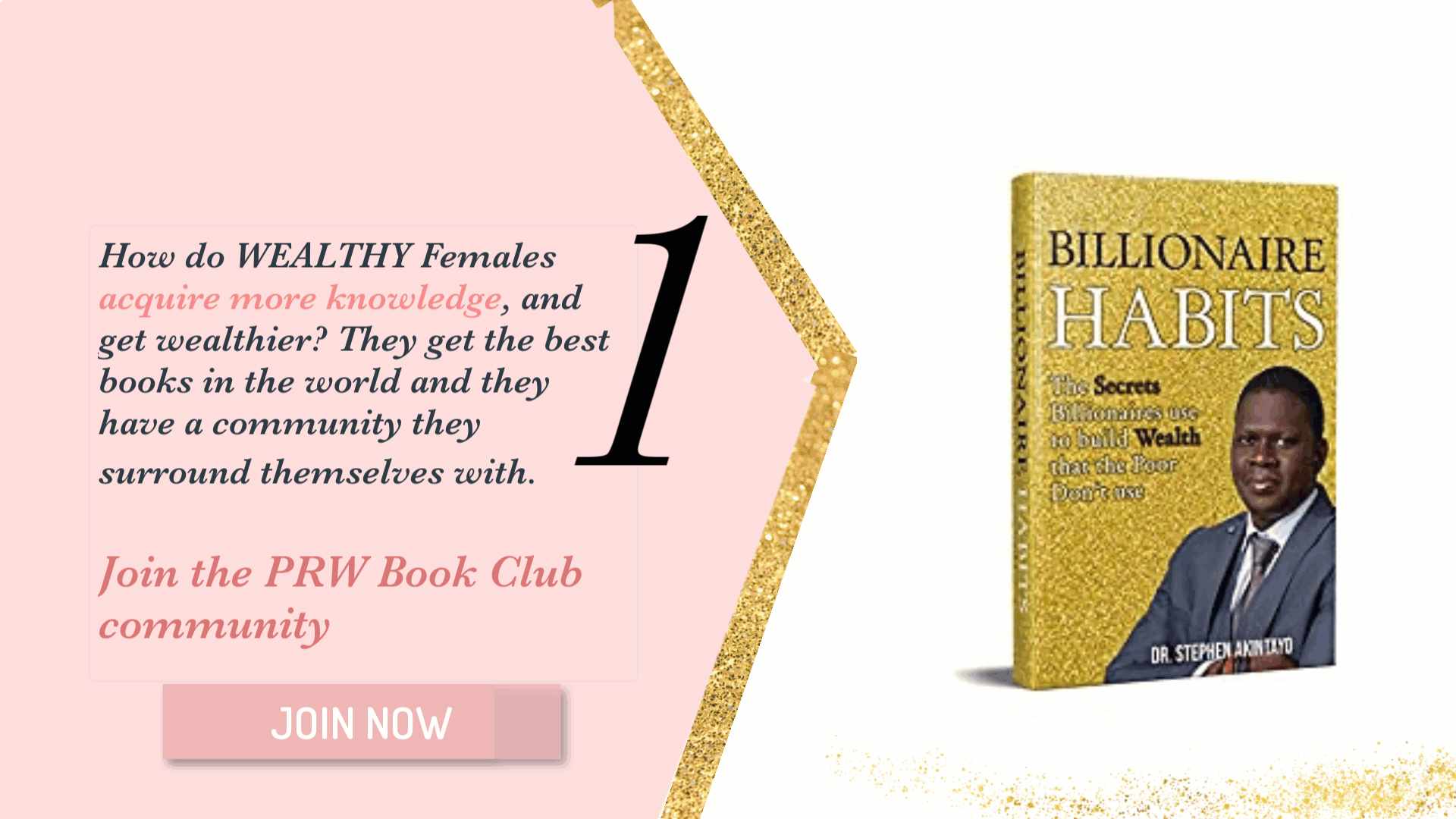 Expand your knowledgebase via the PRW Book CLUB
PERFECTLY READY & WORTHY (50% off - Get the discount automatically)
₦ 3,200/$7 monthly or ₦ 32,000/$70 yearly
FULL PRICE: ₦6,400 monthly or ₦64,000 yearly (save ₦32K)
When a female refuses to read, the logical knock-on effect is POVERTY in her mind and in her value to her world. That's why as perfectly and ready females, we are relentless in our knowledge acquisition journey.. We don't leave LIIFE to chance. We OWN our journey.
​
Join the PRW Book CLUB: delve into knowledge from finance, career, vision, wealth, the science of things, opportunities, management, leadership, and much more. Come join a community of females as we support and journey together into issues and solutions of life.
Available to Female PRW Registered Fans
Land + Foundation + C of O
Get your 644sqm land with all documentations, already laid foundation, and more...
Current land prices in this estate range between ₦8M-₦10M (excluding developmental fees and documentation). Save ₦3+Million on putting up a foundation!!!
​
Detailed Information on this land​
₦ 8,250,000/644 sqm
In Pentagon Estate, Mowe - Ogun State
Private Sale

Already has a built foundation

Estate is ready to build and live in: electricity and families already live within the built-up section

You can build on the 644sqm plot a double 4 bedroom terraces ( 320sqm each) on the full plot with good car park space or 4 blocks of 4 bedroom terraces seating on 210sqm each.

All documents are available for transfer of ownership ( Survey allocation documents)

Transfer of ownership costs ' ₦200,000

Price is ₦8,250,000

Global C of O
​